10 Dec

Giardino Sensoriale – by Nadia Passalacqua – Squadra esterna RSI Rete1 25.04.2016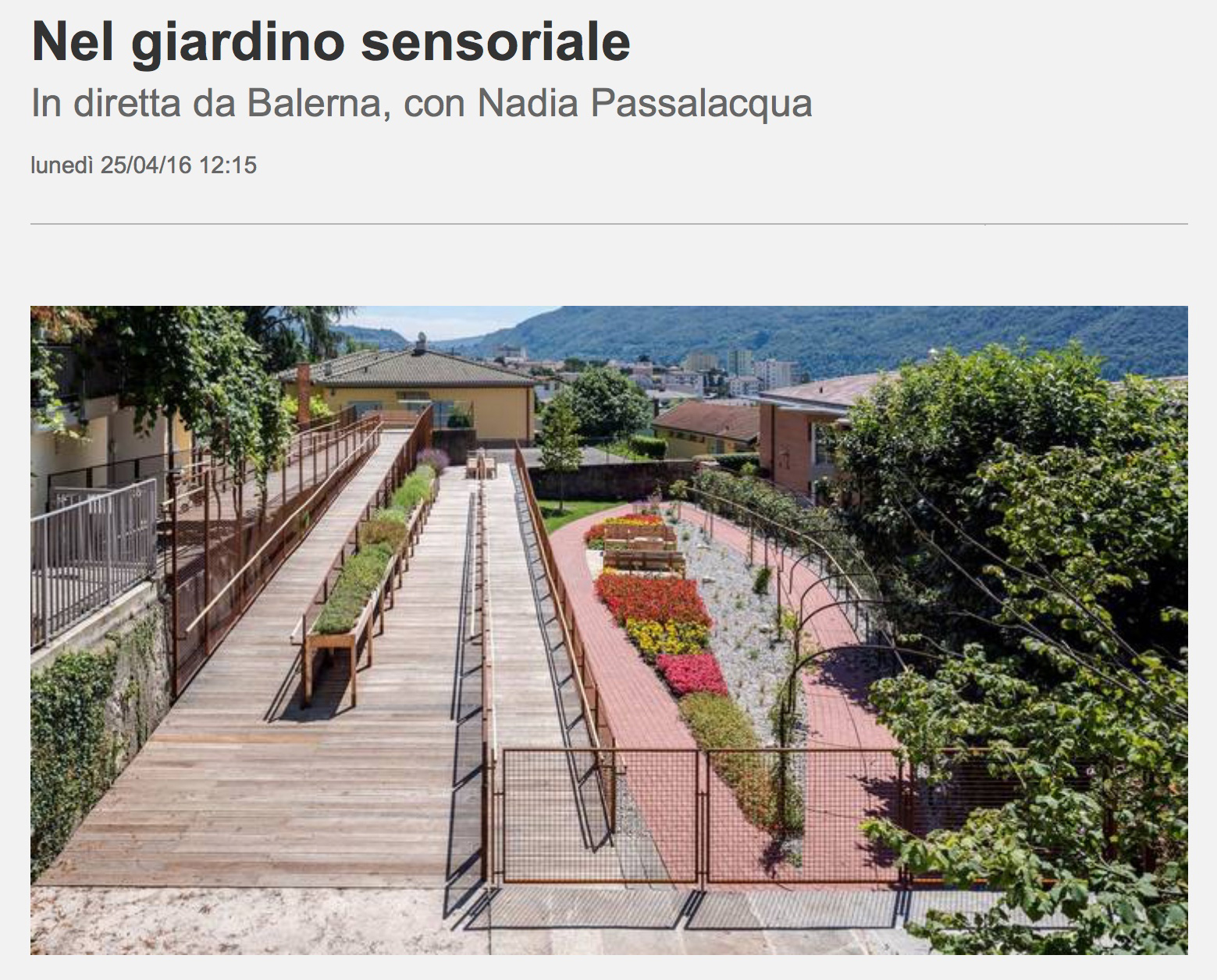 In little space a path that is almost a walk: the stops on the benches, the rusty railing, the pergola, the pleasure of not getting lost and the conviviality of a place that invites the movement.
These are the characteristics of the sensory garden of the day center for elderly people in Balerna, realized thanks to the collaboration between Pro Senectute Ticino and the Rotary Club Mendrisiotto. Today, in this garden, the external team will also pass to understand how useful and suitable an area of this type can be for people affected by senile dementia. An open but safe place that allows visitors to orient themselves and "feel" the space around them.
Listen to radio broadcast – Squadra esterna RSI Rete1 – 25.04.2016